Thanks for printing! Don't forget to come back to Georgia Renaissance Festival for fresh articles!
Fall Fling 2020
About This Special Event

The Georgia Renaissance Festival will be operating a scaled-back version of the Festival on November 7, 14, 21, and 28 - four Saturdays in a row. The hours will be Noon to 8pm (yes, we will be open after dark!), and General Admission is just $10 for adults. Ages 12 and under are free - they do not need a ticket for entry.

A very limited number of tickets are available each day. NOTE: We are sold out for all remaining dates.

Please Note: If you have tickets you had purchased for the 2020 Spring season - including Groupon - they will be valid in the Spring of 2021. The Fall Fling is a special event and your 2020 Spring season tickets or Groupons are not valid for it. Continue to hold your 2020 Spring tickets until our regular Season in 2021 - Thanks!
In compliance with state and local COVID-19 protocols, a portion of the village will be opened on a limited basis with shopping, food and drinks, and entertainment. Not all artisan shops will be open, and some rides may be closed. Social distancing and COVID-19 safety protocols will be in effect.


VIEW ENTERTAINMENT SCHEDULE FOR NOV. 28
Festival Food & Pubs
Olde Towne Food Court
Brewer's Pub
Drunk Monk Pub
Numerous Beverage Stands
Merlin's Cinnamon Almonds
Brewed Awakening Coffee Shoppe
Kettle Corn

Select Shopping

Ye Village Pottery
Princessories
Raven's Nest Herbals
Earth Elements
Edge of Dreaming Jewelry
Madd Hatter
Fellowship Foundry
Sandal Shoppe
Siege the Day Catapults
Crimson Chain Leather
DaVinci Emporium
Casta Diva Corsets
Historical Glassworks - Glassblowing


Entertainment & Amusements
Barely Balanced
Wolgemut
Birds of Prey
Arie! Arie!
William Drop's Juggling Academie
Friar Finnegan
High-Flying Fools
Iggy the Gargoyle
Bareheaded Bards
Naughty Nellie Peachbottom
Lydian Lovelace
Land Loch'd
Rosemary Quench
Test of Strength
Columbus Ships
Axe Throw
Archery
Knife and Star Throw
Jacob's Ladder
Spartan Spear Throw
SPECIAL GLASSBLOWING DEMONSTRATIONS BY HISTORICAL GLASSWORKS
1:00pm - Roman Glass
3:00pm - Medieval Glass
5:00pm - Renaissance Glass
7:00pm - Anything Goes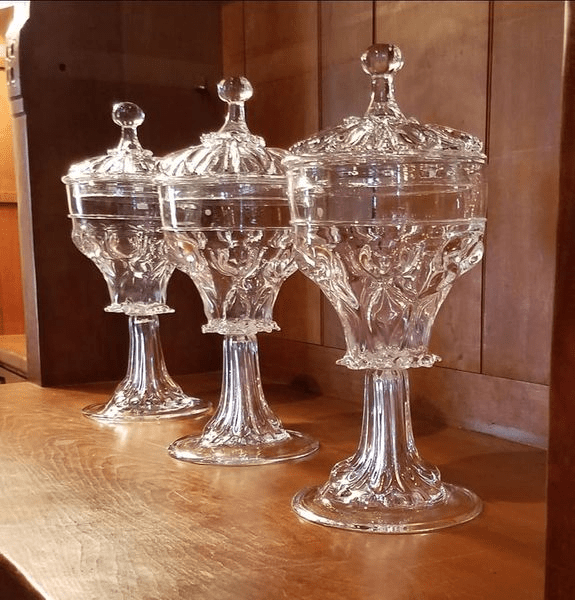 Located next to Olde Towne Food Court

WHAT TO EXPECT DURING YOUR VISIT*


The health and safety of our guests is our top priority. We have implemented safety measures throughout the village which are each designed to protect guests and employees from potential exposure to the COVID-19 virus ("coronavirus"), by minimizing contacts, promoting social distancing and increasing sanitation.
Guests are required to wear masks except when eating or drinking.

Prior to entering the village, you will undergo a non-invasive temperature check. If your temperature is 100.4 F or higher, one of our medical technicians will determine whether we can safely admit you to the Festival. No personal information or data will be recorded or retained in any manner in connection with this process.
Daily attendance is limited.
Social distancing is in effect in lines for beverages, seating, stage seating, and ticketing. A minimum of 10 feet will be maintained between the stage and the audience.
Artisan booths require masks to be worn inside and have a limited number of shoppers inside at one time.
Online ticket purchases for a specific day of attendance are required. Ticket sales must be done in advance online for contact-less entry.
Reminders of safety protocols as well as social distancing reminders are placed throughout the village.
Additional hand sanitizing stations are be placed throughout the village. Enhanced cleaning procedures are be in effect for restroom facilities, food and beverage venues, and other high-touch areas throughout the village.

In addition, to further protect the health and safety of our guests and employees, you will not be admitted to the Festival and you should stay home if within past fourteen (14) days you have:
Tested positive or have been deemed presumptively positive with the coronavirus;
Sought testing to determine whether you might have the coronavirus, and have not yet received the results;
Been informed that you may have been exposed to coronavirus or learned that you have been in the immediate vicinity of a person now known to have been carrying the Coronavirus; or
Experienced any of the following symptoms commonly associated with the coronavirus, including cough, shortness of breath or difficulty breathing, OR two or more of any of the following: fever, chills, repeated shaking with chills, muscle pain, headache, sore throat, new loss of taste or smell.
The Georgia Renaissance Festival reserves the right to modify these requirements on a case-by-case basis to accommodate any circumstance that may warrant a modification to this policy.
The Georgia Renaissance Festival cannot guarantee that you will not be exposed to coronavirus during your visit. The CDC advises that older adults and people of any age who have serious underlying medical conditions might be at higher risk for severe illness from coronavirus. Guests should evaluate their own risk in determining whether to attend. People who show no symptoms can spread coronavirus if they are infected, any interaction with the general public poses an elevated risk of being exposed to coronavirus. By coming to the park, you acknowledge and agree that you assume these inherent risks associated with attendance.

*All COVID-19 safety protocols and guidelines subject to change to comply with current state mandates and best health practices.
By entering the Georgia Renaissance Festival you acknowledge that you have read, understand and agree to abide by this policy. If you have any questions, or if you do not understand the policy, please contact us.